Protect me from what I want: Fjallraven Kanken purchase guide
If you are here, you surely know what Kanken is. In short, a Swedish backpack which became a master hit of hipsters (mostly). The actual design was created to help Swedish children in keeping their backs straight and healthy. It might have fit this purpose for a while; until it became terribly popular among adolescents. I don't believe it will change anytime soon. Especially since everything at this age is still 'because my friend has one'.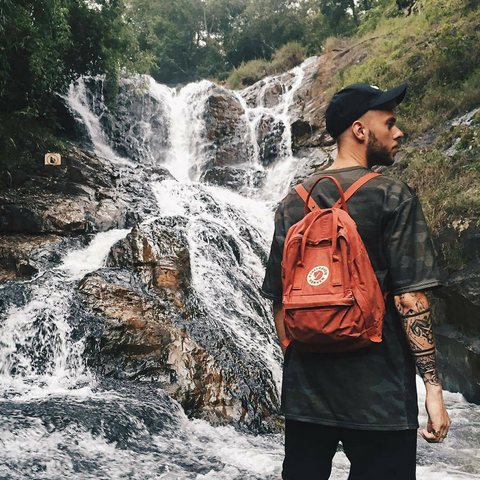 Kanken Fjallraven
I fancied these backpacks for years now. I don't really remember how it started but it was quite some time now. And this summer I finally decided to do something about that and spend the money on one. Surprisingly, it wasn't as easy as I have thought.
I made my peace with the price some time ago, so spending around 100€ on a backpack wasn't actually the issue. But if I was to spend that much, it had to be just the one. After deciding to spend money on it, there is a lot more to consider. And so I started my research.
The Internet lies. Or tells you half-truths. I've read tons and tons of Kanken reviews and each of them told me exactly the same thing: 'Buy one, you won't find anything better in your life. Trust me, your life is worthless without this backpack'. And so on. There were no flaws, no minuses, nothing. Everything is perfect. At that moment I believed it. I searched for a long time and there was nothing even slightly underdeveloped. Maybe except the price but I was long past that.
So I thought: 'all right, let's go to the next step.' The type. The most common choice is Kanken Classic which is basically the size of a medium backpack (16l) and made of strong material Vinylon-F. It's not waterproof but strong enough if the rain isn't heavy. Basically nothing too fancy about that. Classic has all the rest of Kanken exceptional design: simplicity and practicality. It's quite important to mention that the company actually helped the kids by creating a special way of attaching the straps to the body of the backpack. It indeed does feel lighter than the same weight in the other one.
Fjallraven Kanken bagpack
The next type is Re-Kanken which is made from recycled polyester and is dyed with fewer materials and energy used. If you're all about ecology, it's the one for you. It became really fashionable recently, it seems. The last one is Kanken No.2. It's done with G-1000 which is waterproof and it also has leather parts. No.2 is the most expensive because of the material and leather, obviously. Additionally, all the Kankens can be impregnated with special wax so there's just little worry about raining.
Another criterion is definitely the size. The mini is only 7l, the classic is, as mentioned, 16l and there are also bigger ones for laptops 13″, 15″ and 17″. And for people who need to carry a lot, there are two more options – Big (20l) and Maxi (up to 26l). So there is a lot to consider. Most of the people pick the medium size because it is the handiest, but I've been noticing more and more minis recently.
The hardest choice, however, is one you might consider the most minor: colour. There is literally the rainbow of Kankens and with such a big choice, you can easily get confused. The worst part of this is actually… they're not exactly as shown in pictures. I don't know why they use filters in the official photos but trust me, you want to see the backpack with your own eyes before buying it. I basically decided to buy Autumn Leaf and even ordered one but luckily the shop didn't have it. I ended up seeing it and it looked like… Irn Bru can. I really can't find a better comparison now but it definitely wasn't the smoked light orange I was hoping for.
And on that moment the venture for the one and only colour began. I was almost sure I wanted red, but I recently found out how the blue one actually looks like and it changed my mind completely. Now I started all over again without the colours I am certain I don't want anymore. It made me start looking for pictures made by people, not companies. I advise you to do the same and never buy Kanken on the Internet if you didn't see it in reality.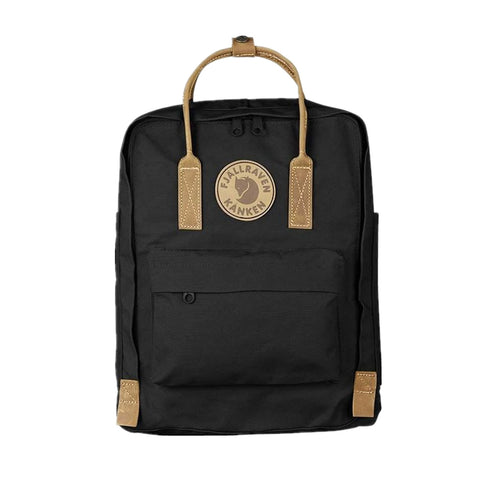 Fjallraven Kanken bagpack